Deck the Halls With Healthy Cookies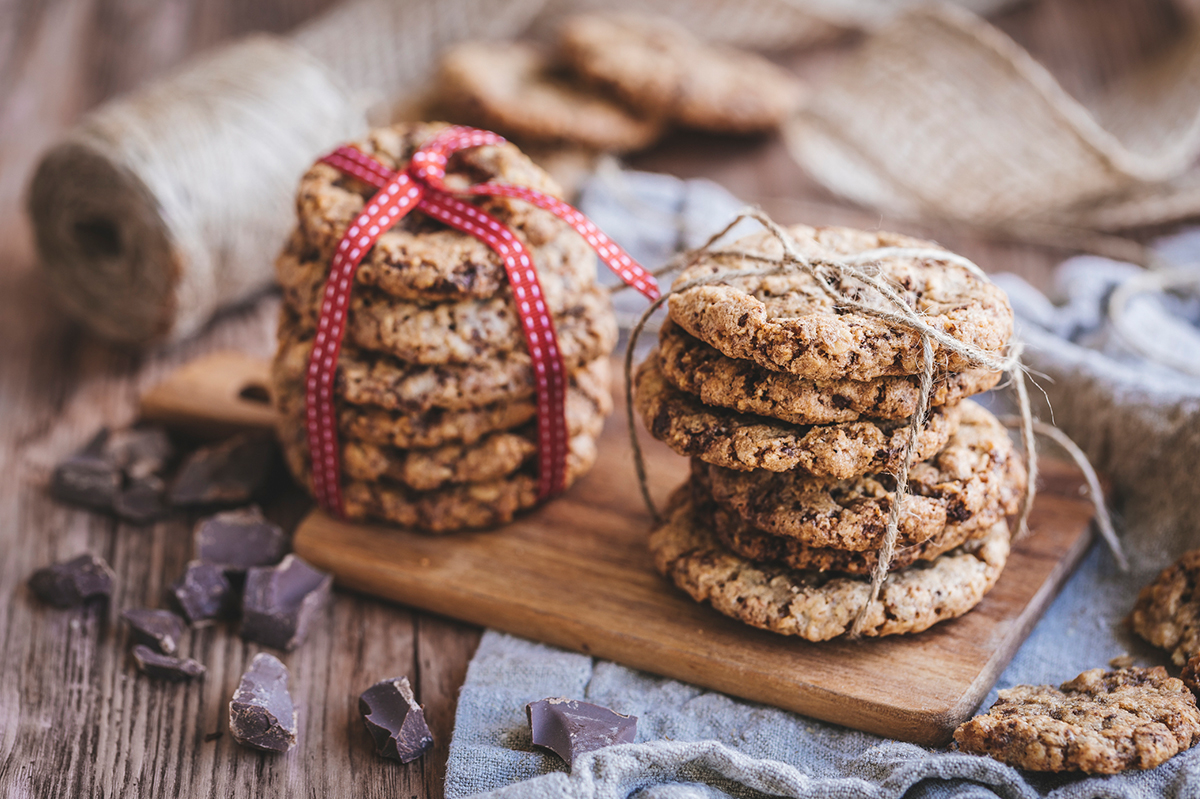 Top 10 Healthy Christmas Cookie Recipes


The arrival of the winter holidays means it's time to start baking lots and lots of cookies. Maybe you participate in an annual cookie swap with friends, family, or co-workers. Or, perhaps you make up batches and batches of cookies to give as gifts to the people you love.


This year, if you'd like to give your cookies a healthy spin, you have plenty of recipes to choose from. Take a look at some of the top healthy recipes for Christmas cookies. They often swap out all-purpose flour for whole grain, trade butter for other forms of fat, or ax the gluten and butter entirely. Although they are healthy, they are anything but disappointing. Planning on giving one or even all of these recipes a try as you prepare for holiday baking.


1. Rye Shortbread Cookies
King Arthur Baking Company's recipe for brown butter rye shortbread cookies uses whole-grain rye flour and has just a touch of sugar. The cookies get their deep flavor from rich, nutty browned butter. They are great tucked into a cookie tin or served along with savory or sweet appetizers, such as cheese and fruits.


2. Carrot Cake Oatmeal Cookies
If your favorite cake is carrot, try enjoying it in cookie form. Carrot cake oatmeal cookies are chewy and satisfying. They get a boost of extra fiber from the oatmeal and also contain good for you spices, such as cinnamon. They are sweetened with brown sugar and maple syrup, which gives them depth.


And, they contain plenty of carrots, which are full of fiber and vitamins. To make the cookies even healthier, you can leave off the cream cheese frosting.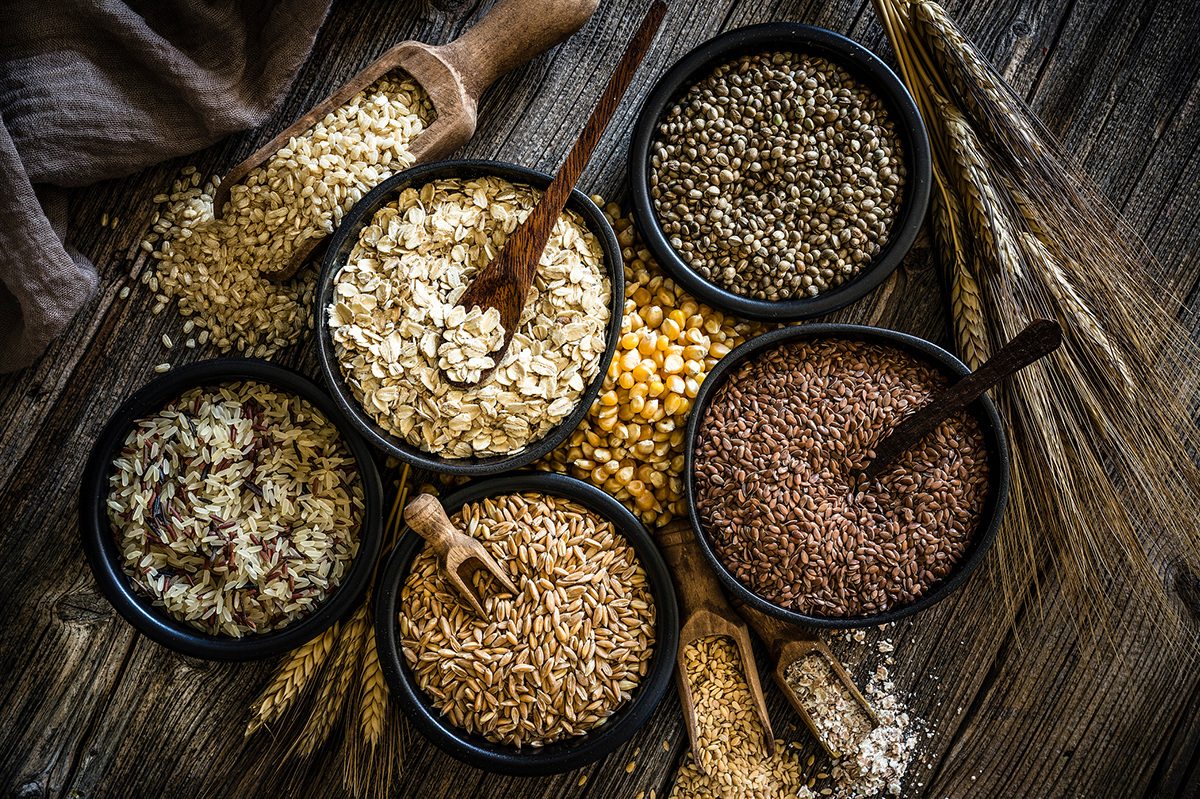 3. Whole Wheat Sugar Cookies
Sugar cookies might not be what comes to mind when you think of "healthy," but trade the all-purpose
flour for whole grain, whole wheat pastry flour and you end up with a fiberful cookie that isn't too heavy. The pastry flour used in whole wheat sugar cookies is ground finer than regular whole wheat flour so you can get all the benefits of whole grain without a dense or off-putting texture.


The cookies also cut the fat a bit by using a mix of butter and canola oil. Canola oil has less saturated fat than butter and no cholesterol.


4. Soft Gingerbread Cookies
Like cut-out sugar cookies, cut-out gingerbread cookies are a holiday classic. Gingerbread cookies are already among the healthier options available, thanks to the presence of ginger. These cookies crank the health factor up a few notches by adding some whole wheat flour, replacing some of the butter with almond butter, and adding applesauce to keep the dough soft and moist.


5. Gluten-Free Almond Flour Chocolate Chip Cookies
Try a healthier, gluten-free version of everyone's favorite cookie, chocolate chip, this holiday season. Almond flour chocolate chip cookies use only almond flour, not any wheat flour. They also have a lot less butter than most chocolate chip cookie recipes and get a lot of their flavor from almond and vanilla extracts.
The cookies are crisp when cooled but soft and chewy right out of the oven.


6. Coconut Macaroons with Bittersweet Chocolate and Pistachios


Coconut macaroons are usually pretty light, made from just coconuts, egg whites, and a tiny bit of sugar. This recipe for coconut macaroons gets dressed up for the holidays with the addition of a coating of dark chocolate and a sprinkling of savory green pistachios.


7. Healthful Double Chocolate Cookies
Healthful double chocolate cookies are vegan, gluten-free, and egg-free. They don't contain added sugar but instead get their sweetness from bananas. The cookies are rich and chocolatey, thanks to the addition of cocoa powder and dark chocolate chips.


8. Digestive Cookies
The key ingredient in digestive cookies, or biscuits, is wheat germ, which is the heart of the wheat kernel. Wheat germ is full of nutrients and is also responsible for the distinctively nutty flavor of digestive biscuits. This recipe is very adaptable. You can coat one side of the baked cookies with melted dark or milk chocolate if you'd like. You can swap the butter for a vegan fat and the milk for a non-dairy variety if you'd like them to be vegan.


9. Flourless Peanut Butter Brownie Cookies
Flourless peanut butter brownie cookies are rich and indulgent but also happen to be gluten-free and butter-free. They contain just a small amount of added sugar, getting most of their flavor from the cocoa powder and peanut butter.


10. Gluten-Free Pistachio Madeleines
Show off your baking skills by including these pistachio madeleines in your cookie tins or bringing them to a cookie swap. The cookies replace all-purpose flour with a mix of oat flour, rice flour, and finely ground pistachios. You'll need a special madeleine pan to bake these in, but buying the specialty pan will be worth it.