Tech Tools to Help Improve Your Well-Being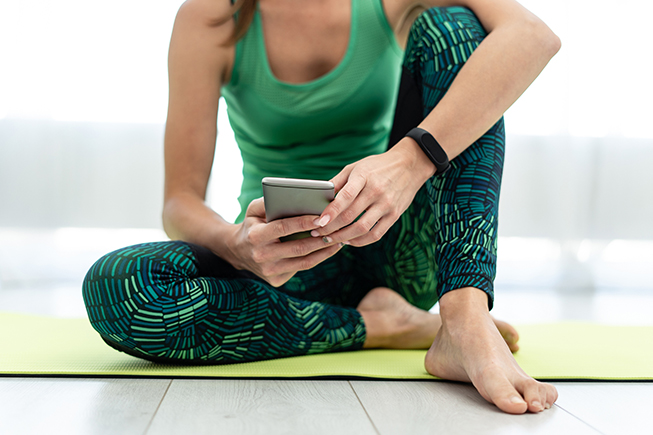 Top 10 Health Apps to Get You Moving


How many times have you told yourself that you were going to start a workout routine, train for a 5k (or marathon), or develop better sleep or eating habits? Making changes to your habits and routine can be challenging, but these days, you have some extra help, thanks to technology. Many apps exist to help you track your workouts or to give you the boost of encouragement you need to hit the trail, hop on your bike, or join a group class.


Whether you're a loyal iPhone user or fan of Android, check out some of the best apps to help you reach your fitness, nutrition, and overall well-being goals.


1. My Fitness Pal


My Fitness Pal gives you the option of tracking what you eat and your workouts. A highlight of the program (which is available as an app or on the web) is that it has a searchable database with tens of thousands of different kinds of food. You won't have to guess at the number of calories in a meal you picked up to-go or a recipe you made yourself. The app is capable of analyzing the ingredients in a recipe you provide to tell you how the nutritional details.


In addition to letting you log your food and exercise, My Fitness Pal offers a community. You can connect with other users of the app to share your stories or get inspiration. You can also use it to set and track your progress toward a weight loss or fitness goal.


2. Glo
Glo gives you access to yoga, Pilates, and mediation classes on your own terms. The app features classes in 12 different styles of yoga, as well as mat Pilates classes and meditation classes.


You can give Glo a try whether you're completely new to yoga or have been practicing for many years. There are classes targeted specifically at beginnings as well as offerings for more experienced yogis who want to deepen their practice or try a new style.


The app is available for Android or Apple devices. To use it, you sign up for a free 15-day trial. If you like the app and want to keep using it, a subscription costs $18 per month (much cheaper than buying a monthly pass to a local yoga or pilates studio).


3. ClassPass


ClassPass is a fitness app that had to evolve as a result of the COVID-19 pandemic. Initially, the appeal of using ClassPass was that it gave you the chance to drop in at group fitness classes in cities across the U.S. for a low price. Since the pandemic caused many in-person studios to close their doors or to switch to livestream or online class models, ClassPass has also made the jump to online fitness programming.


Now, if you purchase a pass from the app, you can use your credits to pay for a livestream class at a studio near you or even on the other side of the country. The app is ideal if you like to shop around or try a lot of different types of workouts, as you can try Barre one day, hot yoga the next, and boxing at the end of the week. As studios start to reopen across the country, the app will allow you to book in-person classes as well as online versions.


4. Aaptiv


One of the drawbacks of going to a fitness class, whether it's in person or online is that you have to make the class work with your schedule. Aaptiv gets rid of the scheduling conundrum. It has a library of thousands of on-demand workouts and classes. Dozens of new classes are added to the app each week.


When you use Aaptiv, you tell it how long you want to work out, what type of music you want to play, and the trainer you want to work with and it gives you a list of options to choose from. The workouts are audio-guided, so you can tuck your phone into your pocket and go, rather than staring at the video on a screen.


If you're interested in trying Aaptiv, you can sign up for a free trial. After the trial period, you can purchase a monthly or yearly subscription if you'd like to continue using it. The app is $15 per month or $100 annually.


5. Fitbit


The Fitbit app is designed to sync with a Fitbit wearable tracker to help you keep track of your physical activity, sleep habits, and calories consumed. Using the app, you can record your meals for the day, how much water you've had, and your workouts. The tracker can measure a variety of stats as you wear it, such as the number of steps you take and your heart rate. If you connect the app to a smart scale, it will track your weight automatically.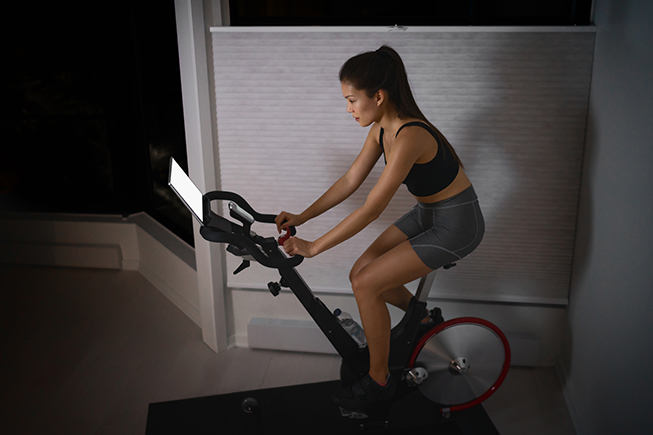 6. Peloton


Peloton might be best known for its high-end exercise bikes, but the company also has a standalone app that you can use without the bike. Similar to Aaptiv, the app has thousands of classes, ranging from cycling to running and from strength training to meditation. A digital membership to Peloton is free for 30 days, then $12.99 per month.


7. C25K


Although many fitness apps might seem like they're made for people who already have a basic workout routine or who are already somewhat fit, C25K isn't. Short for "Couch to 5k," the C25K app is designed for people who are starting from the bottom and want to run a 5k. It's an eight-week program that allows you to build strength and endurance.




Using the app and program, you workout three times a week, alternating between cycling and running. The workout sessions top out at 40 minutes in length, including warming up and cooling down. After completing the program, you should have the confidence and strength needed to run a 5k.


8. Strava


If you're already an experienced runner or cyclist and are looking for a computer that can be integrated into your smartphone, Strava is the app to try. It works like a cycling or running computer but doesn't require you to buy a separate piece of hardware. Instead, it uses the GPS built into your iPhone or Android phone to track your runs or bike rides, telling you how fast you're going, your elevation, and any other stats you want to know.


9. Sleep Cycle


Improving your diet and getting more exercise are just two ways to boost your health and well-being. Getting a better night's sleep is also critical for overall wellness. If you're in the habit of going to bed at different times each night or of getting up at different times in the morning, using a sleep tracking app, like Sleep Cycle can help you develop better habits.


The app uses the accelerometer built into many smartphones to track your movements in bed. It also uses a microphone to listen for movements. It determines where you are in the sleep cycle based on how still you are at any given time. The app aims to get in the habit of waking you at the ideal time in your sleep cycle so that you emerge from sleep alert and ready to go, rather than groggy.


10. Headspace


Reducing your stress levels is another critical component of improving your overall well-being. Developing a meditation practice can help you feel less stressed out and can also help improve your focus and sleep habits. If you're not sure where to start or how to go about developing a meditation practice, Headspace can help.


The subscription-based app aims to teach you how to meditate. If you purchase a subscription, you get access to the app's library of meditation courses, including a program designed for absolute beginners.